About KOVAN
Only one beyond No.1
Commenced the Digital Donation System Network Service for the first time in the world.

KOVAN started the non-profit, 24-hour nonstop operation of the Digital Donation System Network since 2002.
ilovePeople runs a 100%-donations policy, which means every single penny donated on ilovePeople directly goes to the welfare facilities and not a single penny is deducted from the donated amount for fund-raising or administration.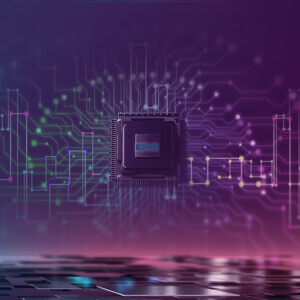 Established and being operating its own Lab.

KOVAN R&D Center, beti-COBI Lab, was founded in 2002.
The beti-COBI Lab has been approved as a Corporate R&D Center by the Korean Government (Korea Industrial Technology Association) on May 6, 2000.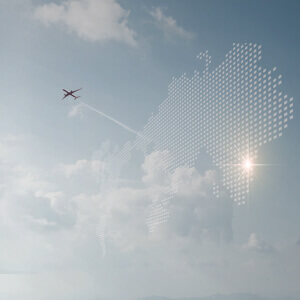 Expanded VAN Service to Overseas Market for the first time in Korea.

KOVAN has pioneered a global market cultivation for the first time out of Korea's VAN companies to provide its VAN services internationally through setting up a subsidiary, THAIVAN Service Co., Ltd. ("THAIVAN"), in Bangkok, Thailand in 2006.
THAIVAN has set up its IT systems in two data centers – a primary data center and a disaster recovery data center – at two geographically separated locations in 2010.
KOVAN moved its Total VAN System Network into the New HQ with zero incident and defect.

KOVAN successfully moved its IT infrastructure, Total VAN System Network (a.k.a. Zero-Defect KOVAN Data Center), to a new office location by itself, which only took about 1 year 2 months starting from September, 2018 and ending in November, 2019.
Set up its own Solution for the VAN Total System Network.

KOVAN has advanced its own 'Total VAN System Network' over the years. And, based on the company know-how, KOVAN provides its S/W solutions and hardware equipment perfectly tailored to the needs and requirements of customers and business alliance partners.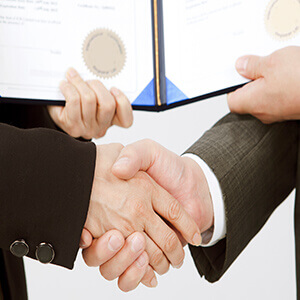 Pursuit of Honest Management (Received Citation as a Model Tax Payer from the Chief of the National Tax Service.)

KOVAN was awarded the Citation of Commissioner of the National Tax Service ("NTS") as a Model Taxpayer in the 'Corporation' category on the 54th Taxpayer's Day in 2020.
As a result, KOVAN was given a benefit of three-year exemption from tax audit by the NTS.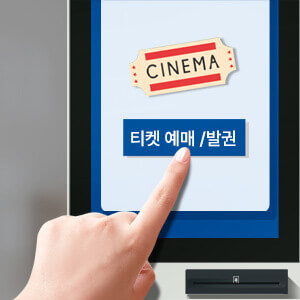 Commenced KIOSK Movie Reservation Ticket Issuance Service for the first time in Korea.

In 1991, KOVAN developed a KIOSK Ticketing Solution that handled movie ticket booking and dispensing via KIOSK for the first time in Korea. And, KOVAN further developed the 'Prime Ticketing Service' which allowed service users to book seats, reserve tickets and even purchase the tickets via Self-service Ticketing and Dispensing Machine.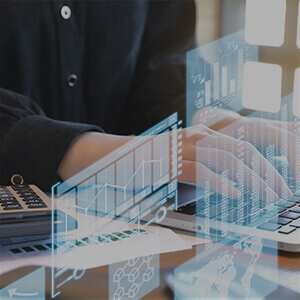 Ever since the first payment of dividend, KOVAN has been paying yearly dividend to its shareholders up to now.

KOVAN has issued its share certificates since the beginning of the year 2000. And, as of 2021, KOVAN has paid cash dividends to its shareholders each year since the first dividend payment in 2008.
Introduction
Look back on & forward to KOVAN;
its history, failures, successes and vision.

The leader of card check service now, and that of payment service in the future.
2022

Established CPS (Convergence Platform Service) Core System.

Launched mobile CATECA service for both android and iOS users (mobile CATECA App. available in App. stores).

Provided Android EDC and S/W development service for the Royal Thai Police, Bank of Ayudhya, PT Group and 7-Eleven through THAIVAN.
2021

Launched O2O business Mobile Order and Table Order services via Merchant-presented QR-codes.

Provided EDC and S/W development service for the Thai Government's COVID-19 vaccine reservation and financial aid schemes through THAIVAN.
2020

Received an award as a Model Taxpayer from the National Tax Service of Korea.

Launched Android-based e-Payment service for Krungthai Card merchants.

Launched Payment Gateway (PG) service.

Relocated and constructed data centers at KOVAN's headquarters.
2019

Acquired a patent relating to payment processing method using secure card readers.

Acquired a payment gateway (PG) service license under the Article 28 of the Electronic Financial Transactions Act.
2016

Obtained patents for (i) method and system of order management and (ii) method and system of smart donation.

Obtained patents for methods and systems for smart order and smart donation.
2015

Entered into an e-Payment service contract with Krungthai Card Public Co., Ltd. (KTC) in Thailand.
2014

Obtained the Level 1 PCI DSS certificate from the PCI Security Standards Council.
2013

Obtained ISMS (Information Security Management System) certificate in Korea.
2012

Commenced Road Victims (Insurance) Policy Service in Thailand.

Commenced ATM (IC) card payment service in Korea.
2011

EDI Management System was upgraded for the mega-sized retailers by connecting it with their ERP System.
2009

Won the National Tax Service's citation for the outstanding service contributed to the nation's tax revenue increase.
2006

Successfully developed settlement data management system for the mega-sized retailers.

Established THAIVAN Service Co., Ltd. (KOVAN's subsidiary) in Thailand.
2005

Successfully commenced issuance of cash receipt through EDC terminals installed at the affiliated merchants, and transfer of the payment data to National Tax Service.
2003

KOVAN developed a full-fledged Loyalty Program for the first time in Korea.
2002

Non-Stop Digital Donation Network System has been successfully launched for connections with a considerable number of orphanages and nursing homes for the aged, of which total number is reaching approximately 1,350 at present.

Obtained ISO 9001 certificate for the development and management of S/W & H/W for the electronic money and online reservation system.
1994

Successfully launched the Electronic Fund Transfer Service (EFTS) for the first time in Korea.

KOVAN was selected as VAN service provider for 'Debit-card Integrated Network' of the financial institutions.
1993

Printer-built-in EDC terminal was successfully launched for the first time in Korea.
1992

Alert Merchant Information Service (AMIS) was launched for the first time in Korea. But Korean government forced KOVAN to hand over this Service to the Credit-Card Cooperative Association.
1991

'Online reservation & automatic ticketing kiosk' has been developed by KOVAN for the first time in Korea in order to afford credit-card payment service for movie-goers at public places (banks and subway stations, etc.). This service, however, failed to attract public attentions for it was proven too early for the social environments prevailing those days.
ilovePeople
Digital Donation Network System

i♥People helps those who are are in pursuit of success only
in their daily lives only look around for the needy neighbors.
ilovePeople's Donation Terminal

Monetary donation can be made in cash or credit card in use of ilovePeople terminal installed at the merchant shops throughout the nation. Input of the name of the welfare facility that you want will directly deliver your donation to the designated welfare facility. Input of your mobile phone number will confirm the donation contents as it is connected to 'my donation note'.
Online Donation

A donator may select the amount for donation and the name of welfare facility in use of ilovePeople's online donation. And you may make donation to collection box. The content of the donation made can be reconfirmed on 'my donation note'.
Homepage (www.ilovepeople.or.kr).
Interconnection service for donation in kind, talent and volunteer work

ilovePeople provides interconnection service between donator and recipient for donation in kind, talent donation, or volunteer work. Enrollment of the donator's donation information on home page will be delivered to the person in charge at the relevant welfare facility. Thereafter the both parties may discuss the time and the place.
Support partner's service

Why don't you use support partner's service of ilovePeople! Through the receipt printed with QR code or sticker, donation event or campaign can go ahead and one can participate in donation together with the customer in the capacity of the sponsor. And ilovePeople provides information on how to make a proper donation for each support partner and statement of accounts.
Search for welfare facilities

ilovePeople helps you find the welfare facility for your preference, by regional groups and welfare facility types. And the welfare facilities are being controlled by the given codes (4-digits) and it can be selected on homepage and terminal at the time of donation.
Delivery of the total donation amount

ilovePeople does not deduct any penny from the collected donations and the donation in full amount is being delivered to the welfare facility. (The excluded is the financial institution's fee only.) The donated money and services are registered at Seoul Special City and are being lawfully managed.
My donation note

The user's ID or mobile phone number works together for on-line or off-line at ilovePeople. The name of the donator can be identified and the year-end tax adjustment can be done through the National Tax Service.
1
Donation by customers,
affiliated merchants,
and KOVAN family
2
POS & EDC terminal and
website for donation
3
Welfare facilities nationwide
and donation organizations
4
Year-end automatic reconciliation
of the donated amount
Together

'ilovePeople', which welcomes anyone's donation whenever and wherever, realizes 100% of your donation without reduction of a single penny under the pretext of management cost while it allows you to confirm details of your donation on 'My Page' of its homepage on a real time basis.

'ilovePeople' is the first non-stop Digital Donation Network System in the world since it has integrated all the functions described in 'ilovePeople' into a single donation system.
Clients
KOVAN is committed to the customers.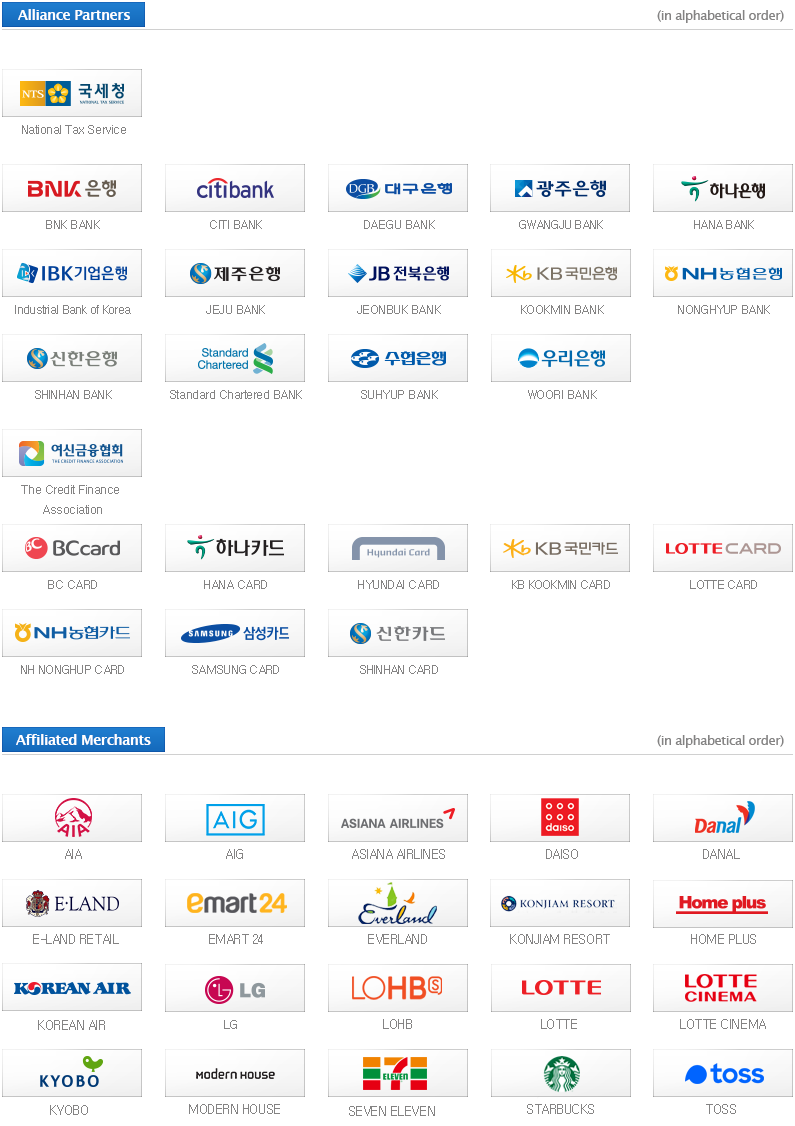 Products
Wired EDC terminals
Smart Payment Terminals

LOVE CHECK™

terminals deliver your love to the needy people!
Wireless EDC terminals
Smart Payment Terminals

LOVE CHECK™

terminals deliver your love to the needy people!
POS
Smart Payment Terminals

LOVE CHECK™

POS delivers your love to the needy people!
Mobile Payment
Smart Payment Terminals

LOVE CHECK™

devices for mobile phone deliver your love to the needy people!
dongle & Sign-Pad
Smart Payment Terminals

LOVE CHECK™

devices deliver your love to the needy people!
Reader & Multi-Pad
Smart Payment Terminals

LOVE CHECK™

devices deliver your love to the needy people!
Services
e-Payment service
About VAN Service

KOVAN is a digital bridge among clients
Based on the wired or wireless communication networks which connect affiliated merchants, financial institutions and National Tax Service, e-Payment service is provided through POS and EDC terminals, and promotion of various value-added services is expanding the new horizon of consumer market.
1
Issuance of Cash Receipt

When a customer pays in cash and presents his or her card(credit, debit or cash receipt card) or mobile phone number to an affiliated merchant shop, a cash receipt is issued to the customer and its details are transmitted to the National Tax Service for income tax incentives.
2
Authorization of Credit/Debit Cards

POS & EDC terminals installed by KOVAN relay transaction authorizations for credit card, debit card and/or check card to/from the relevant card company and bank on a non-stop service for 24 hours a day 7 days a week.
3
Loyalty Programs

POS & EDC terminals installed by KOVAN provide services for point accumulation and/or redemption to the holder of the merchant's own membership card or other membership card in affiliation with the merchant.
4
e-Voucher Service

POS & EDC terminals of KOVAN process an exclusive point voucher card into which points are electronically recharged after transactions during a given period in replacement of paper voucher.
Security Management
Top Security System

KOVAN has obtained the relevant international certificates
for the security of e-Payment services, while it pursues development
and provision of various types of security solutions.
Certification of ISO Standard Management

This is to certify that the quality management system of the development, maintenance and operation of software & hardware related to the e-Money (credit / debit / smart card) and online reservation system is being strictly observed by KOVAN.
Certification of Information Security Management System

This is to certify that KOVAN is in compliance with the assessment standards for Information Security Management System certification in accordance with Article 47, Paragraphs 1 and 9 of 'Act on Information Network Utilization and Data Protection, etc.' and Article 47 of the Enforcement Decree of the same Act.
Certification of Payment Card Industry Data Security Standards

This is to certify that KOVAN is in compliance with all requirements listed up in the Report on Compliance (ROC) are marked in 'v3.2.1'. Thereby KOVAN has demonstrated full compliance with the PCI DSS.
ISP - Secure Payment Service

(Internet Secure Payment)

Based on 'Public Key Infrastructure' being recommended by the Financial Supervisory Service, the encrypted digital certificate is issued to the storage medium for each card holder, so that both the card company and card holder can share the card information only at the time of payment settlement on end-to-end basis.
Without input of card number and the term of validity, payment settlement is executed against the customer's registered electronic certificate and PIN. The information security is guaranteed by prevention of leakage of card information.
The above service is provided by local service providers as well as some major foreign card companies and the annual number of transactions reaches 190 million.
MPI - Secure Payment Service

(Merchant Plug-In)

3D-Secure model developed by encryption based on international standard protocols has been modified to satisfy the local security requirements.
3D-Secure means the method for security of card holder's information and prevention of illegal use of card, which is established by connecting 'Issuer Domain' and 'Acquirer Domain' through 'Interoperability Domain', whereby 'security connection' is provided.
3D-Secure is adopted by VISA (Verified by VISA), MasterCard (SecureCode), JCB (J-Secure), etc., respectively for co-authentication method. Korea has about 12 card companies who are using 'the person verification method' which is an essential part for the security of electronic commerce.
Merchant Management
All-in-One Solution for Merchant

is realized by CATECA, KOVAN's integrated financial management system
KOVAN provides the systemized accounting service whereby its affiliated merchants can run an integrated financial management system for card sales records and details of deposit of the sales together, so that they can collect its sales without a penny of outstanding amount.
This system is designed for management of each affiliated merchant, sales data, transaction details, card sales slips, agencies, order of products, the merchant's business and short message service.
The above services are provided in mobile version also in order to look into the information related to the affiliated merchant and administer the merchant business in a smart way at all times.
Main page for mobile device
Reference page for an affiliated merchant's transaction details
Map service for agents to find out location of their affiliated merchants
SMS for Revenue
Notice for Card Sales Revenue

Breakdown of card sales is sent to each
merchant with a time interval as it wants.
Settlement Programs
KOVAN's Settlement Program Customized for Merchants

Management programs for card sales, fees and deposit of settlement:
This program will help the affiliated merchants achieve 'zero receivable'.
Information Desk
Contacts & Locations
Location of KOVAN
Korea VAN Service Co., Ltd.
Address:

KOVAN-Building 10, Dogok-ro 6-gil, Gangnam-gu, Seoul, Republic of Korea. (06259)
Tel: +82-1661-6400
Fax: +82-2-3463-4492
Email: webmaster@kovan.com
Location of THAIVAN (KOVAN's subsidiary)
THAIVAN Service Co., Ltd.
Address:

No.3, Promphan 3 Building, Room No.1501-1507, 15th Floor, Soi Ladprao 3, Chomphon, Chatuchak, Bangkok, Thailand. (10900)
Tel: +66-2-026-3149
Fax: +66-2-026-3150
Email: info@thaivan.co.th